01
ICA-related training courses
We are implementing the " Capacity Building Project for Farmer's Organizations to Support the Development of Food Value Chain in Asia and Africa" for people involved in agricultural cooperative movement in the Asia-Africa region. With the aim of improving agricultural productivity, raising income and reducing poverty in developing countries in the Asia-Africa region, we are conducting the following training to achieve this.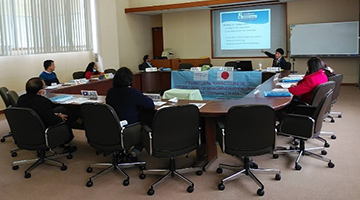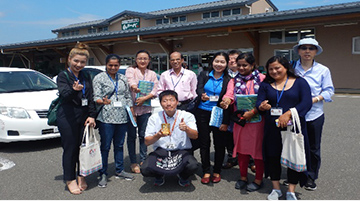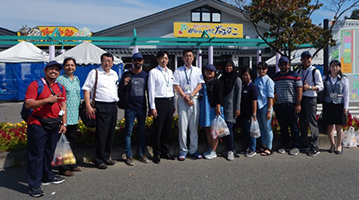 Fostering Leaders for Management and Development of Agricultural Cooperatives
This training course aims to support fostering farmers' organizations which leads to the improvement of agricultural productivity and income of farmers, furthermore, it contributes to the reduction of hunger and poverty in the Asia-Africa region by promoting agriculture, which is a major industry in the region.
Empowering Women in Business and Management of Agricultural Cooperatives
Focusing on Southeast Asian countries centered on the Mekong River basin and South Asia, this training course aims to support fostering woman leaders who can actively participate in organizational management and business start-up by rural women who play an important role in rural areas.
Fostering Agricultural Cooperatives for Food Value Chain
This training focuses on farm management activities for semi-developed countries in Asia. The purpose of the training is to contribute to the development of organization and enhancement of the lives of the cooperative members by improving quality of the farm products, accessing high-value-added markets, and strengthening entry into the food value chain.